KLAP, THE BRAND THAT WANTS

TO SHAKE UP PERSONAL PROTECTION EQUIPMENT
At Klap, our personal protection equipment is made by men and women in Ploufragan in the Côtes-d'Armor (France) and Plan-Les-Ouates in the canton of Geneva, in Switzerland.
This collective adventure is part of a new impetus for Europe to regain its independence in the health-protection realm. Reindustrialised regions, where jobs are boosted, and competitiveness is sustainable: this is the win-win equation Klap supports for a new, fairer, and more sustainable economic model.
Close to you and attentive to your needs, we design and provide you with customised solutions:
High-quality health-protection equipment that guarantees its users safety, comfort, and freedom from morning to night (or from night to morning – that works too…).


A RANGE OF SERVICES TO MAKE LIFE EASIER FOR DECISION-MAKERS SEEKING TO BEST MANAGE THEIR TEAMS' HEALTH PROTECTION.
A COMMITMENT TO REASONABLE CONSUMPTION:
we support all our customers, large and small, in controlling the life cycle of their disposable health-protection items. From manufacturing to recovery, with us, nothing is lost but everything is transformed!
>I WE TAKE CARE OF PROTECTING YOU, SO YOU NO LONGER NEED TO THINK ABOUT IT.
Klap is the result of a Franco-Swiss project to develop responsible business practices in the field of health protection.
For us, being responsible means encouraging sustainable production in a short production circuit. It means ensuring 100% control of the life cycle of disposable protective equipment. It means promoting local know-how that has already been tried and tested and is always at the cutting edge of innovation. It means doing everything possible to guarantee European sovereignty in the strategic field of health-protection equipment.
>i OUR TEAMS WORK HARD EVERY DAY TO LIVE UP TO OUR COMMITMENTS.
Printemps 2020: it took only 3 months to form our team (at Klap, we don't have both feet in the same shoe cover!), reflecting our desire to provide you with local, sustainable, and immediate access to quality health-protection solutions.
This success was made possible thanks to the combination of Breton know-how – recognised for decades in the health-protection sector – and a Swiss desire to reinvent the offering on this market.
Klap was born of this Franco-Swiss ambition to regain control of the production means. Our vision is to establish local operations that guarantee sustainable and responsible access to quality health-protection solutions.
Between March and May 2020, we set up two manufacturing plants for surgical and FFP2 NR masks – one in Brittany, and the other in Geneva.
« COMMITTED TO A CONSISTENT APPROACH FROM START TO FINISH, WE INVEST IN 100% FRENCH-MADE MACHINES. »
>I WE RE-HIRE EMPLOYEES FROM THE "HEALTH-PROTECTION" INDUSTRY WHOSE KNOW-HOW AND LEVEL OF EXCELLENCE ARE ALREADY PROVEN.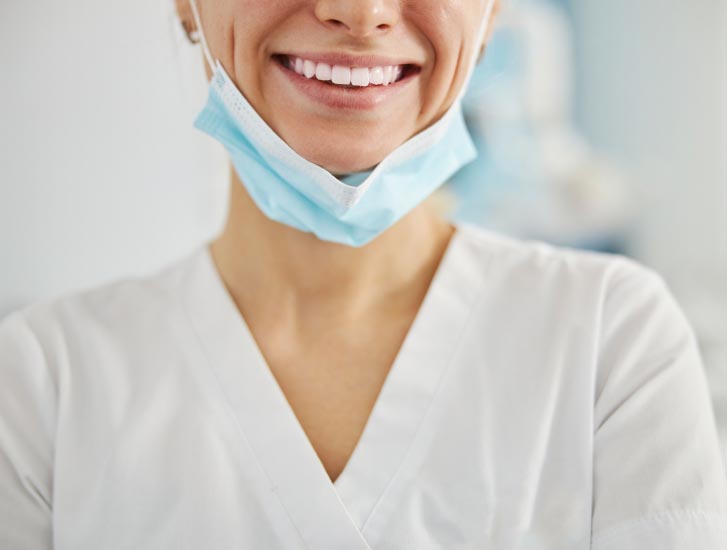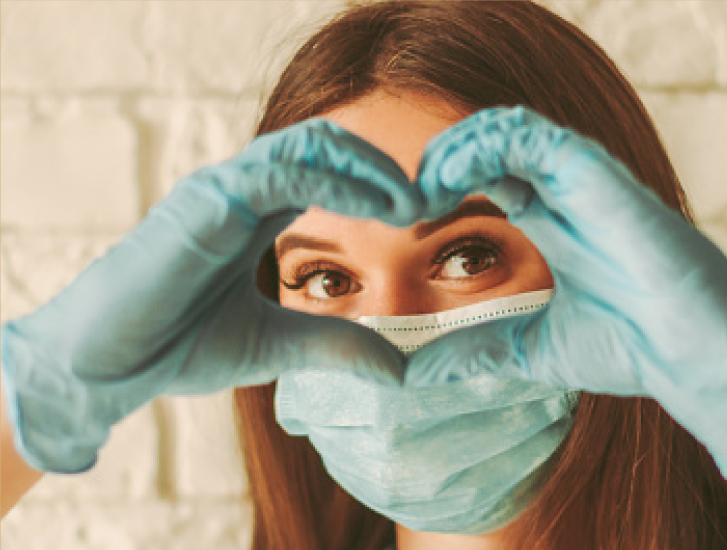 Daring, always daring…
This, then, marked the beginning of our ambitious corporate project – one that is responsible and committed to supporting public health, employment, and the environment. We want to make our Breton and Swiss factories a model of industrial independence, by controlling 100% of our products' life cycle. Our ambition is to manufacture and recycle, without having to depend on importing raw materials.
Resolutely focused on the future, we invest in quality and innovation to satisfy and anticipate our customers' needs.
To do so, we don't look into a crystal ball for the future, but instead, try to make our little grey cells work. Our DNA is built on this innovative and daring approach. Production, storage, logistics, collection, and recycling:
« WE ARE YOUR PARTNER IN THIS INNOVATIVE, RESPONSIBLE, AND SOCIALLY-SUPPORTIVE PROJECT. »
THE BIRTH AND DEVELOPMENT OF A TRULY

RESPONSIBLE BUSINESS PROJECT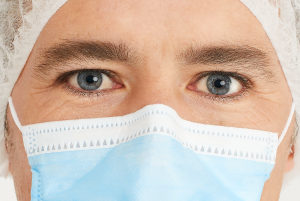 Awareness
Awareness of the need to regain national independence in the production of health-protection equipment
Independence
Creation of our Franco-Swiss team with the first objective of becoming a national model of industrial independence by controlling 100% of our products' life cycle
Re-industrialisation
2 factories : Brittany and Geneva, for local and sustainable access to quality health-protection solutions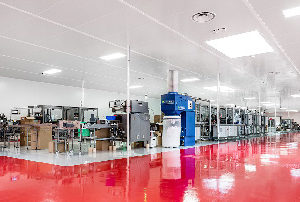 Production lines
Ordering of the first, 100% French production lines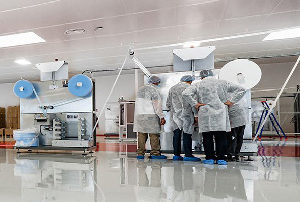 Local production
Start of mask production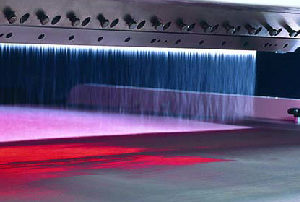 Meltblown
Control of our value chain and supply security: Production in France of our own filter media (Meltblown)
Recycling Chain
First Quarter 2022: 100% control of our products' life cycle: Implementation of a nonwoven material recovery and transformation line