Klap:
KNOW-HOW

ACROSS THE BOARD
Supporting public health, employment, and the environment with the desire to guarantee a certain national independence in health protection matters – this was our initial goal. A success made possible thanks to the decades-renowned Breton know-how in the health-protection sector.
RELAUNCHING DECADES-OLD AND PROVEN KNOW-HOW
This is why Klap established itself in Brittany, buying a brownfield site in Ploufragan (in the Côtes- d'Armor) to set its factory up there.
This desire to relocate mask production has enabled us to re-hire workers in the industry whose know-how and level of excellence doesn't need to be proven.
Experts in the design and production of single-use masks, our local teams master the entire production chain, down to the finest detail. Their professionalism extends to all areas of expertise that is unique to our business.
Production, research and development, quality control, maintenance, logistics: they're on top of it all!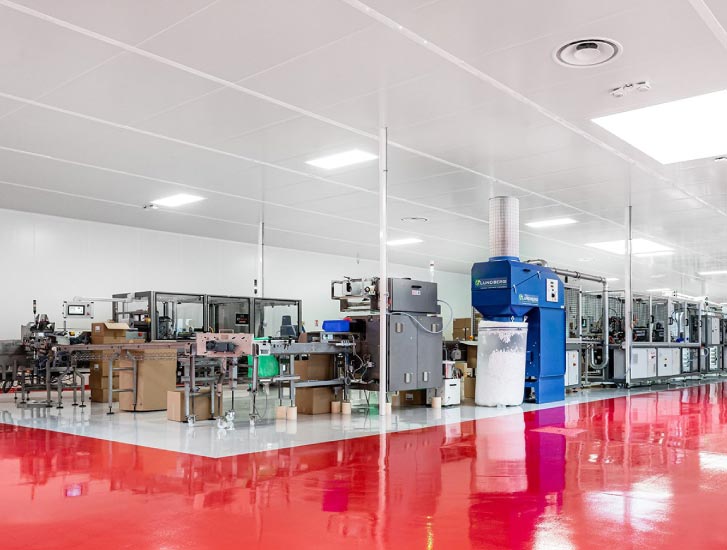 DESIGNING CUSTOMISED PRODUCTION LINES LOCALLY
Our employees also conceived our production lines, then had them custom-designed locally exclusively for us and according to their exact specifications.
THE MAJOR ADVANTAGES OF OUR LOCALLY-DESIGNED PRODUCTION LINES
Machines designed and manufactured in France
---
Unique machines, adapted to our needs
---
Full automation
Optimal reactivity Local and rapid maintenance
---
Control of the entire production line
---
No manual contact with the material through to packaging
Social and environmental responsibility
---
Needs-based adaptability
---
Mask safety
Quick availability of products
---
Flexibility: 3 sizes possible on the same machine (XS/S/M)
---
Perfect hygiene
DEVELOPING THE QUALITY OF OUR PRODUCTS
Our quality department certifies the conformity of all the products we put on the market, in strict compliance with European standards. From the raw materials used, to sending out orders, rigorous quality controls regularly ensure that our processes are carefully monitored.
An hourly check is carried out on the production lines, and another is carried out every 3 hours in the quality lab, allowing us to quickly detect any type of defect and isolate any non-conforming batches.
AT KLAP, QUALITY ISN'T OPTIONAL.
In so doing, we guarantee that the commitments made to our customers on the quality, stability, conformity, and traceability of our products are respected. Every precaution is taken to ensure that your teams work in a healthy and safe environment.
Our demand for quality echoes our environmental concerns. Indeed, we are careful to reduce our impact every single day by sorting all our waste, from the production line to the offices.
To show our commitment to quality and responsibility, we achieved ISO 9001 certification for service quality management, and are aiming for ISO 14001 certification for our approach to improving our environmental impact.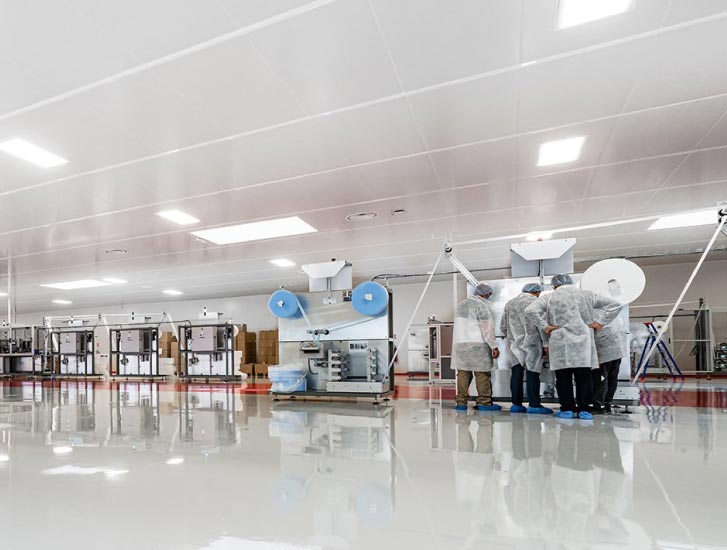 « WE ARE CREATING THE SOLUTIONS OF TOMORROW… TODAY.»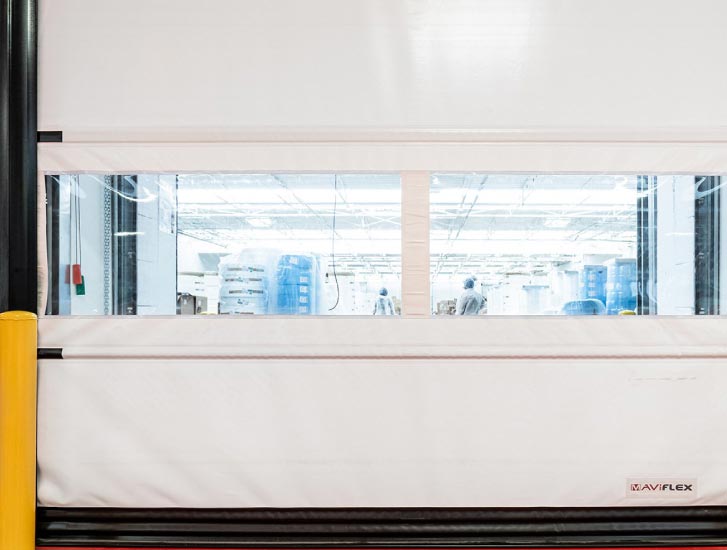 WE ARE CREATING THE SOLUTIONS OF TOMORROW… TODAY
With the goal of developing the disposable respirator safety mask market, Klap has integrated a research and development centre that is resolutely focused on the future. Our innovation process aims to provide our customers with the heath-protection solutions of the future that are perfectly adapted to their needs.
We aim to design innovative heath-protection solutions that are more technical, more efficient, more comfortable, more responsible, and perfectly stable. To this end, we've developed our own filter media – meltblown – and are working on identifying new bio-sourced materials.
LOOKING AHEAD TO THE FUTURE
Driven by innovation, Klap's corporate culture has enabled us to develop scientific partnerships and strong links with several renowned engineering schools.
As part of a global and responsible approach to our activities, we've also set up a whole ecosystem for the reprocessing of masks and other disposable personal protective equipment.
From manufacturing the raw materials, to producing the protective equipment, to managing and recovering the waste, we apply our expertise and know-how at every stage of our industrial process.