KLAP'S APPROACH:

SHARING VALUE
HIGH ADDED VALUE:
Far from simply selling products, Klap offers its customers comprehensive, value-creating health-protection solutions.
At Klap, our mission is to design and facilitate companies' access to high added-value health-protection solutions.
Our company's vision is based on values that determine our actions: ATTENTION, ANTICIPATION, AND COMMITMENT.
ATTENTION
is what we apply to all the stages of our industrial process, from the manufacturing to the recovery of our products, including supplying our customers. Our teams' know-how and expertise are what give our offering its quality and value.
We pay close attention to the products we manufacture, the environment, as well as our customers' concerns. These values make Klap a trustworthy and responsible partner who is close to you.
ANTICIPATION
drives us to constantly innovate in the interests of our customers, break out of the still overly-conformist framework of the health-protection market, and exceed sector expectations. We want to be a partner that anticipates and manages your health-protection needs from A to Z.
We always aim higher and further for the comfort and well-being of our users.
We have made a strong COMMITMENT to contribute to the protection of everyone's health by manufacturing and distributing innovative and responsible health-protection solutions. We are working to ensure that Europe regain its health-protection equipment independence and reindustrialise, and we're working towards responsible and sustainable consumption.
« WHAT KLAP PROMISES, KLAP DOES.»
KLAP'S APPROACH EXPRESSES A STRONG COMMITMENT TO:
>I public health, by providing quality products, an efficient and customised service, immediate availability, and a continuous supply thanks controlling all manufacturing stages.
>I employment, through a strong local base in a region that has suffered and which we are helping to reindustrialise by trusting in the renowned know-how of local men and women.
>I the environment, by betting on reasonable production and consumption based on a short manufacturing process and the innovative proposal of a recycling and recovery chain for used products.
« WHEN KLAP COMMITS ITSELF, IT IS THE PROMISE OF RESPONSIBLE SOLUTIONS FOR PUBLIC HEALTH, REINDUSTRIALISATION, LOCAL JOBS, AND SUSTAINABLE DEVELOPMENT. »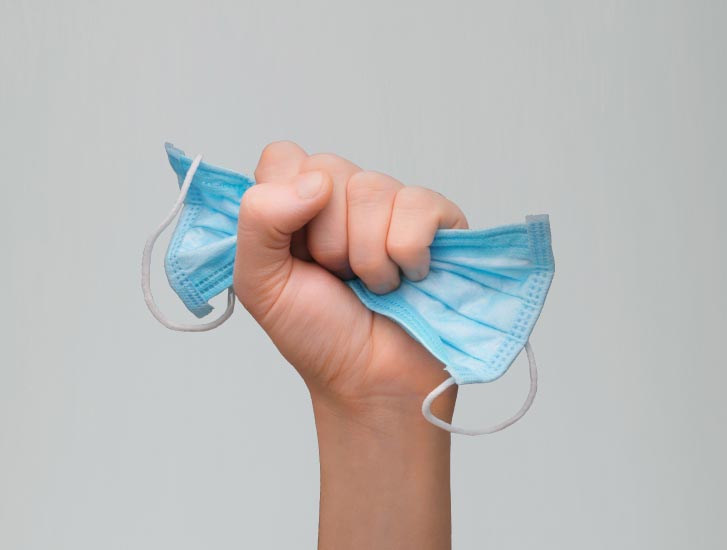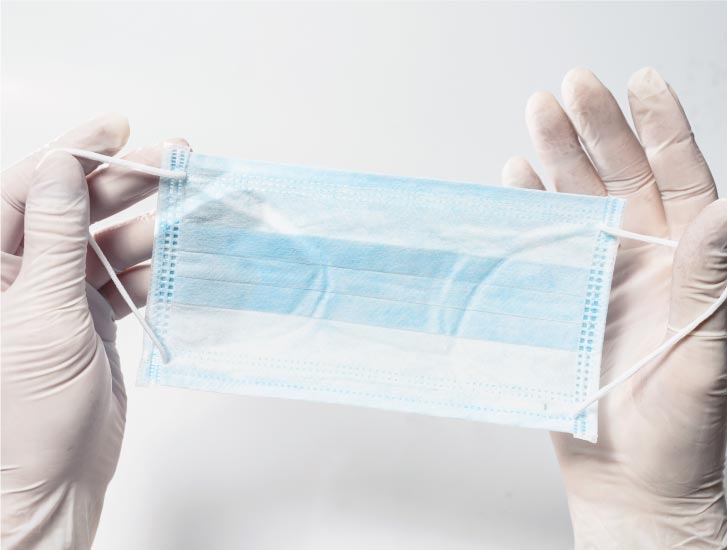 « KLAP PROMISES TO TAKE CARE OF PROTECTING YOU SO YOU NO LONGER NEED TO THINK ABOUT IT. »
We design and provide easy access (in a klap!) to high added-value health-protection solutions. Making your staff safer in the workplace, providing them with a safe and healthy environment, and offering them comfort and freedom while being well protected: this is our promise.
Klap is committed to making life easier for decision-makers who have the challenging task of deciding how best to protect their staff. Our responsiveness and flexibility enable us to adapt to your needs and save you time.
We promise you environmental, logistical, and financial benefits, as well as comfort. It's the promise of your being able to work in total safely, your mind free of having to manage health-protection solutions, and to feel proud of your company's commitment to corporate responsibility.