KLAP, THE BRAND SEEKING TO

SHAKE UP HEALTH PROTECTION
Every day, we effectively protect professionals thanks to our single-use health-protection solutions and equipment that meet the requirements of European standards with flying colours.
Klap supports companies and facilitates their access to health safety by offering solutions adapted to every need and in numerous fields of application: HEALTH, INDUSTRY, SERVICES SECTOR.
HEALTH PROFESSIONS
(MEDICAL AND PARAMEDICAL)
Applied to the medical and surgical field, our health-protection solutions:
>I protect the patient and/or the health professional from any risk of cross-contamination;
>I protect the working environment by using high- quality and uncontaminated medical devices;
>I improve user comfort thanks to protective equipment that is highly breathable and comfortable to wear.
PARAMEDICAL, HEALTH PROFESSIONALS
In the context of an intervention by a health professional or a paramedical worker (in hospitals, medical and dental practices, in physiotherapy, residential accommodation for dependent elderly, etc.), our health-protection equipment will:
>I guarantee the highest hygiene levels for the professional and patient, and
>I improve the comfort of both patient and caregiver during healthcare procedures.
In various industrial sectors such as pharmaceutical laboratories, the chemical and petrochemical industry, and the nuclear, food, maintenance, or construction industries, etc., our health-protection solutions:
>I provide quality protective equipment;
>I meet all European standards to ensure that wearers are protected for each identified risk, and
>I effectively equip wearers to protect the environment from any risk of cross-contamination.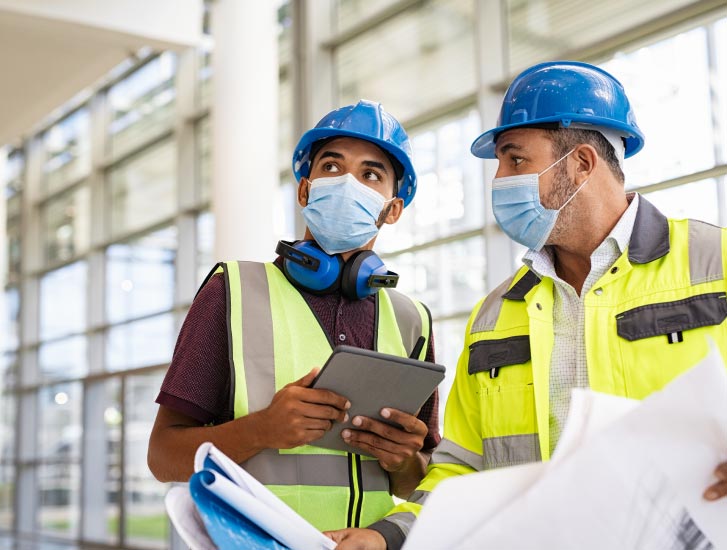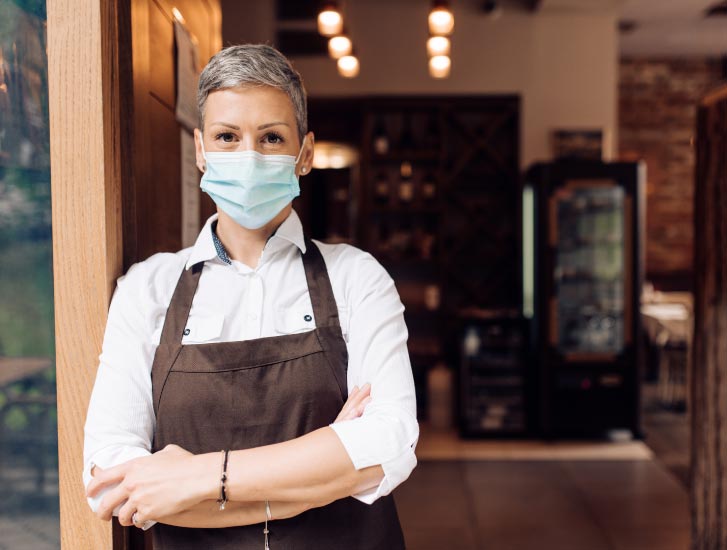 TERTIARY SECTOR
(HIGH-TRAFFIC AREAS)
Restaurants, airports, train stations, companies, congresses and trade fairs, communities, etc. In all these places with a high concentration or high traffic of people, our respirator masks effectively protect personnel, allowing them to work in complete safety, with peace of mind.
MADE IN
The FFP2 NR mask protects the wearer against inhalation of aerosols, including very small particles. Bacterial filtration efficiency: at least 94% of aerosols of an average size of 0.6 µm (total inward leakage < 8%).

The Type II surgical mask avoids aerosol projection to protect the user's environment. Bacterial filtration efficiency > 98% of an average aerosol size of 3 µm.

The Type 2R surgical mask protects the user's environment and also protects the user from droplet projection. Bacterial filtration efficiency > 98% of a 3 µm medium size aerosol and splash-resistant.